Esreso Waterproject
Esreso is a settlement with over 7,500 inhabitants in the Bosomtwe District in the Ashanti Region, about 11 kilometres from the district capital Kuntenase. The main activity in the community is agriculture and retail trade.
The people have no access to clean and safe drinking water and therefore fetch their water from ponds or streams that are infested with germs and worms.
The Bosomtwe District Assembly has drilled three boreholes, but two of them are out of order. The remaining borehole is not sufficient to supply the entire community and the school at the same time.
---
Video - Impressions of the Project
Project goals
To sustainably improve the drinking water supply for the inhabitants, a mechanised borehole, attached to the Esreso D/A secondary school, is the solution.
In this way, the water needs of the inhabitants can be met and outbreaks of water born diseases will be prevented.
Project contribution of the beneficiaries
The land on which the borehole drilling is carried out and mechanised belongs to the community and is free from unforeseen land disputes. Once completed, the project will be the property of the school and the village assembly.
The community is willing to provide any kind of labour, especially unskilled labour, at all levels of the project. In addition, the district assembly will follow the project's activities from the beginning.
With the support of the Lions Club Emsdetten we could realise the project.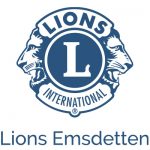 Status: completed
Costs: 5.600€