Nursery school in Detieso
Detieso is a village with about 200 inhabitants in Bosome Freho District in the Ashanti Region of
Ghana, about 30 kilometres away from the region's capital Kumasi. The main source of income for
the villagers is small scale agriculture.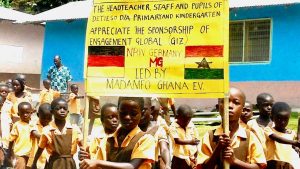 Since there was no nursery school, classes took place underneath the trees.
In case of rain or hot temperatures, classes had to be dismissed. Furthermore, there were not enough furniture, so that
many children had to sit on the bare ground. All that had negative impact on the learning process,
the school performance, and the education of the children.
The nursery school was handed over to the village community.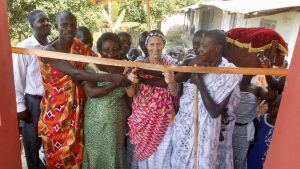 Status: completed
Costs: 25,000 EURO
---
The project area in Detasio, Ashanti region