Why should you support us?
The difference between us and most organisations is, that Madamfo Ghana is officially registered in Germany – as Madamfo Ghana e.V, as well as in Ghana – as Madamfo Ghana Foundation. As a result, we are very flexible in our interaction with the local authorities and, at the same time, we can save donations to pay possible follow-up costs, such as personnel costs for schools, nursery homes and hospitals. That means sustainability and helping people to help themselves at its best!
General principles:
After implementation of the projects, the Ghanaian state provides the personnel for schools, kindergarten, clinics, health centres etc..
For projects, such as toilet facilities and water projects, which are handed over to the village community after completion, the village independently forms a committee that is responsible for maintenance.
Find our German registration documents here:
Find our Ghanaian registration documents here:
How does your money get to Ghana?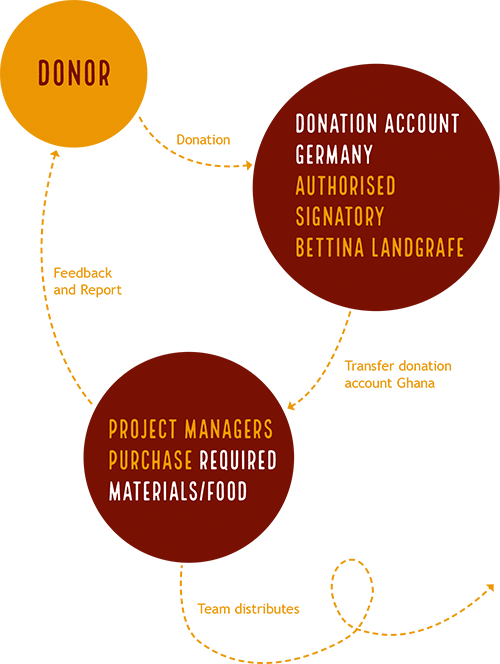 Financial statements
Associations like ours have seen an increasing misuse of annual financial statements in recent years. However, we would be happy to send you our annual accounts on request.
We will be happy to answer any questions from your side.