On one hand, the rescued child slaves from Lake Volta are accommodated in our children's home. On the other hand, there are also orphans and children who have been severely abused in their families. These are often children under the age of 6 and infants. Unfortunately, we have also taken care of severely abused babies.
The home offers space for about 90 children. Our specially trained caregivers and other loving staff look after the children as if they were their own. The children experience love and care, they go to school and play. For many of them, it is the first time, that they have ever felt a sense of security. They lack nothing!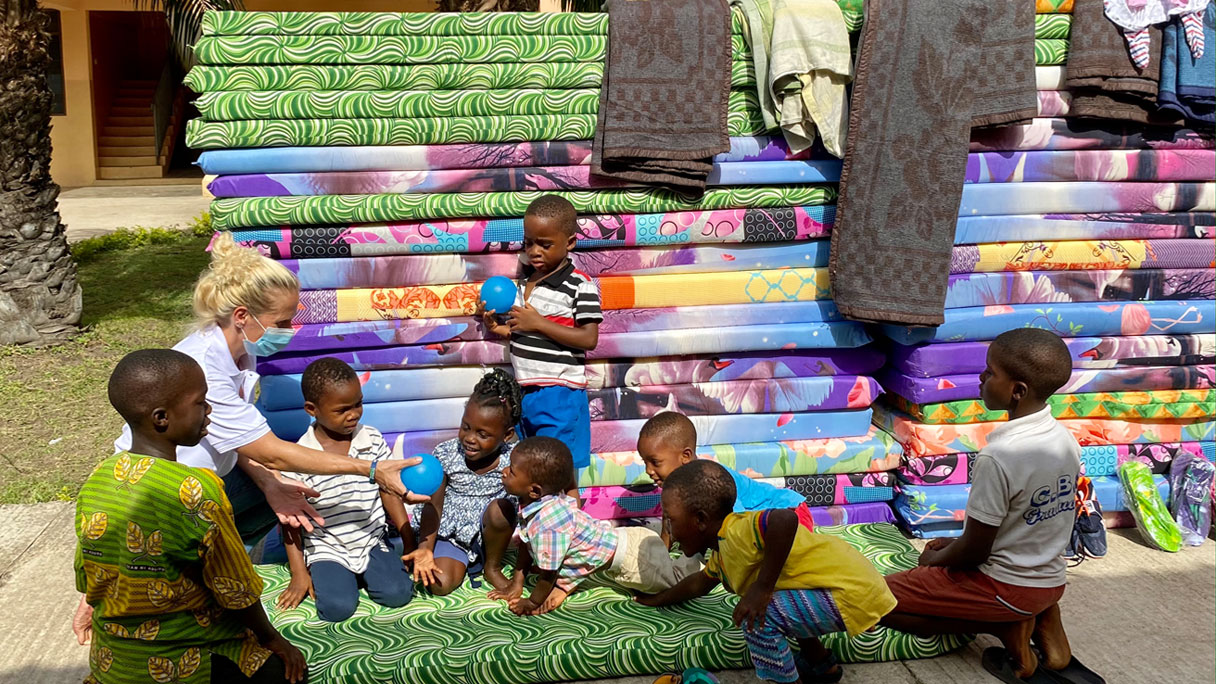 In addition to the main hostel on two floors, there is a kitchen, a dining room, a common room with a library, an office and emergency accommodation, where another 16 children can be accommodated, as well as a first aid station.
On the large outdoor area there is a playground and a large football pitch, which we were able to realise together with BVB.
The children depend on your donation. With a regular free donation you help us to maintain and further improve the children's home. By taking on a sponsorship, we can make schooling possible for the children and finance the expenses for daily life.